Control4 have released Operating System 2.8, with a major focus on smart home security.
As leaders in home automation, Control4 have further optimised integration with security systems, smart locks and cameras. This upgrade allows Control4 users to effectively manage their home security by connecting to state of the art systems, even when away from home. With new interfaces, innovative security software and the Control4 Door Station, a range of upgrades 'dramatically enhance the overall safety' of your smart home – says Martin Plaehn, CEO and Chairman for Control4.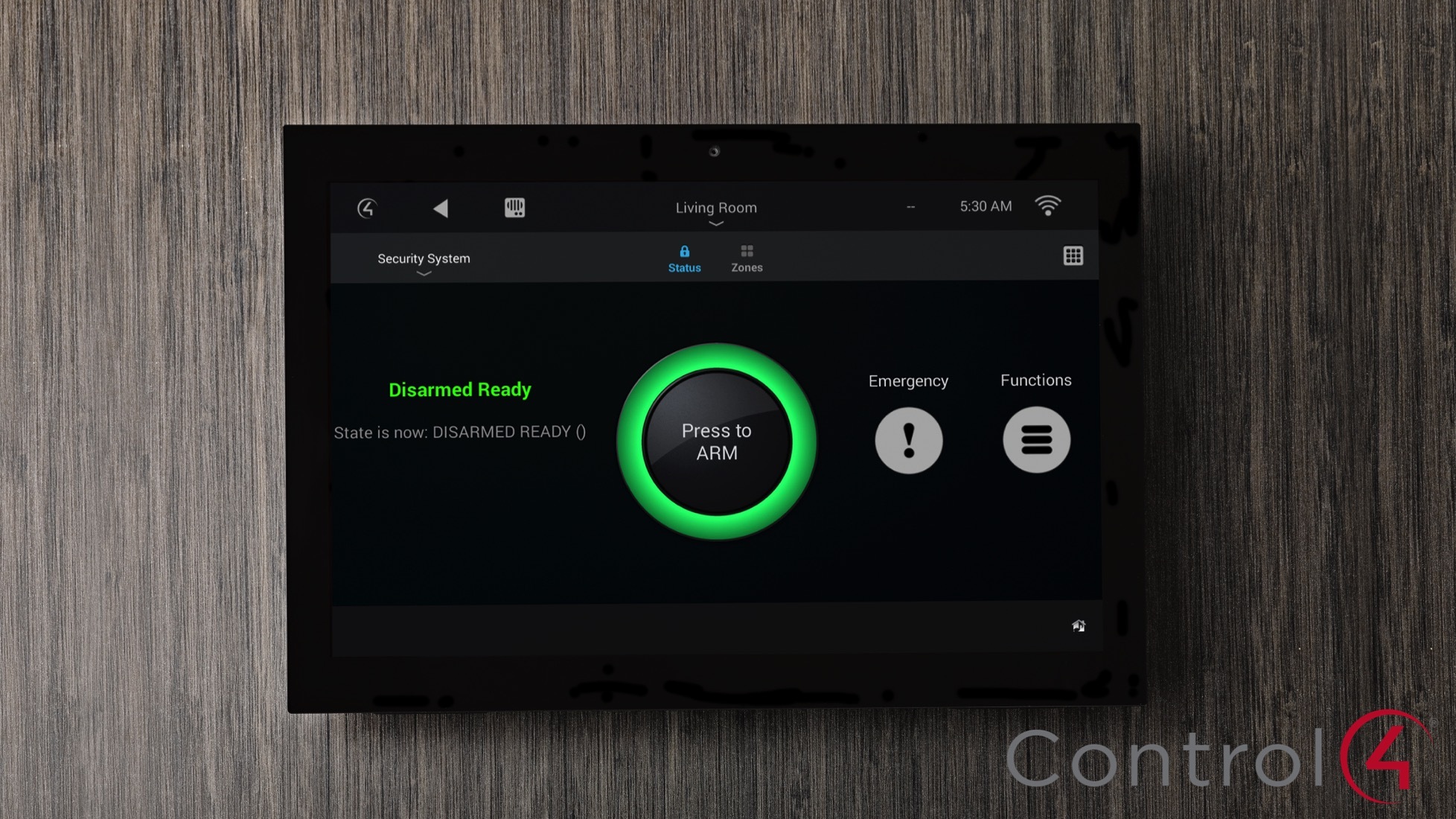 Security features of Control4 OS 2.8:
A new user interface – touch screen, TV remote and tablet interfaces have been redesigned for simple, clean and easy functionality. With all security zones in the same place, arm your whole system with a single tap and let Control4 centrally manage your range of smart home devices.
A new smart phone (iOS and Android) interface – tap into your system with new mobile apps that allow all members of your household to control the security system from smart locks to alarms.
Mockupancy™ – A new system in Control4 OS 2.8 that 'learns' your household routine, such as when you turn on various lights. It then has the capability to repeat your routines whilst your away, making your house appear occupied. This is a great feature which dramatically reduces the threat of break-ins, as opposed to reporting the incident as it happens, such as alarm systems.
DS2 Door Station –  As well as Control4 OS 2.8 software, Control4 have developed a door station with a range of features. As a door entry system, you will be able to gain access to your property with a keypad or touch screen. With in-built cameras, you will also be able to see who's at the front door from your interior touch screens or a smart mobile device. More features include motion detection, remote viewing of the door station camera regardless of a call, low-light performance and the ability for email notifications to alert you to any activity.