[vc_row swatch="swatch-gray"][vc_column][vc_empty_space height="52px"][/vc_column][/vc_row][vc_row swatch="swatch-gray"][vc_column][vc_column_text]
Control Systems
[/vc_column_text][/vc_column][/vc_row][vc_row][vc_column][vc_column_text]
We have a wide range of experience installing the following audio visual control systems for home automation.
Alternatively click here for more about the products we work with.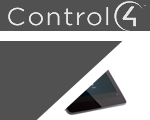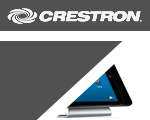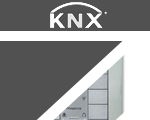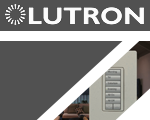 [/vc_column_text][vc_column_text]
---
Control4
As technology has advanced over the years, the number of electronic devices in our homes has increased dramatically. It's becoming harder and harder to keep track of all the remote controls, buttons and switches needed to make everything work. A control system, or home automation system, is the perfect solution to this problem. It lets you use one device to control all of the systems in your home – entertai

nment, lighting, security and HVAC (heating, ventilation and air conditioning) – so you can enjoy comfort, luxury and peace of mind without having to think about operating multiple control panels or switches.
Control4 Home Automation Systems
Here at KAV London, we often recommend Control4 home automation systems for our clients. Control4 is an industry leader in the field of personalised automation. The company was founded ten years ago with the goal of making consumers feel relaxed and safe by integrating all the technology in their homes via interfaces that are easy to use, affordable and stylish. Headquartered in the United States, Control4 now distributes its home automation systems in 73 countries. It has formed partnerships with some of the most popular consumer electronic brands as well as groundbreaking third-party developers.
As a Control 4 Authorised Platinum Dealer, we at KAV London can install a system that allows you to operate your home theatre, TV and music systems, lighting, climate controls and security systems from a touchscreen or your TV, laptop, tablet or smart phone. You will be able to dim the lights, play your favourite music, make sure your home is at the perfect temperature and keep track of who is at your door without having to waste your time searching for different remote control devices. For Control4 System Installation in London, we are the best choice.
Products to enhance your entertainment experience include amplifiers, iPod docks and Wi-Fi and Ethernet speaker points. You can use your control system to access Napster, Rhapsody and TuneIn services. Lighting controls with customised keypads help you integrate lighting with music and video. Dimmers and switches help you conserve energy while creating just the right ambience. We can install them as replacements for your existing switches or simply plug them into available outlets.
Keep your home at a cosy temperature with a wireless, intelligent thermostat or fireplace switch.
A Control 4 Door Station, equipped with video and audio intercoms, helps to ensure your safety.
Award-winning HC-250 and HC-800 controllers have MyHome site licenses, which let you handle up to 50 devices, as well as Intercom licenses, which allow you to have audio and video conversations with people who are in other rooms or at the front door. The HC-250 is perfect for use in a single room, while the HC-800 allows you to manage every device in your home.
To keep everything under control, you have a choice of elegant wall or portable touchscreens, some equipped with cameras. Hand-held remote control devices allow you to operate any appliance from any room in the house. Control4ís MyHome apps let you to use your iPad, smart phone, tablet or laptop as an interface, so you can connect to all your systems via Wi-Fi, even when youíre away from home.
No matter what electronics you have installed in your home, a Control4 system will make everything easier.

---
Crestron

Crestron Home Automation Systems
A modern, efficient home uses the latest technology, including the most innovative entertainment, lighting, temperature control and security systems. With so much equipment installed, it can be hard to keep track of all the switches and remotes you need to operate everything. Why not replace them with a home automation system, or control system, and manage your videos, TV, music, lighting, heating, air conditioning and security with just one interface?
Crestron Installation in London
KAV London often recommends control systems by Crestron, a leading home automation provider that has been in business for 40 years, has offices around the world and partnerships with the largest technology companies. Crestron offers consumers the opportunity to manage all the technology in a home with one platform and so provides homes with elegance, simplicity, comfort and convenience. It prides itself on offering personalised, flexible solutions to meet ever-changing needs.
Our Crestron Installations
We've installed their control systems at the John Cullen Lighting Showroom in Chelsea, as well as at some of the London's most elegant residences, including Kensington's ultra-modern Mews House, which has its own disco, cinema room and spa. Currently, we're installing Crestron systems at Queens Court in St John's Woods, one of London's most affluent neighbourhoods.
Crestron Integration with Home Entertainment Systems
With a Crestron home automation system, you can watch TV or listen to music, adjust the lighting and climate and lower the curtains to reduce glare all without getting up from your chair. Turn on the TV in one room, video games in another and music in the third. Operate everything in every room from one touchscreen, remote, PC, MAC, laptop, Android, iPhone, iPad or iPod touch.
Customised, preprogrammed 'scenes' give you total control over your environment. In the morning, lights turn on automatically, the TV switches on and the heating warms up. When you leave for work and when you go to bed, with one touch of a button, lights go off, heating is lowered, doors are locked and alarms are activated. Avoid fumbling in the dark by programming hallway lights to turn on when you pass.
Schedule repetitive tasks in advance. Lower energy consumption by presetting temperatures and preprogramming light setting. For optimal sunlight exposure, lower and raise curtains in different rooms at different times of day. Crestron lets you keep track of your energy use so you can learn how to reduce your carbon footprint.
Download a Crestron mobile app to your smartphone and operate all of your technology even when you are away. When returning from a long trip, you don't need to come back to a cold, silent home. Turn up the thermostat and switch on your favourite TV program or your favourite music before you step through the front door.
Simplify your life with a control system from Crestron.

---
 KNX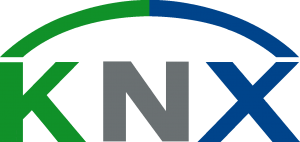 More convenience, more safety, higher energy savings: The demand for building management systems is continuously increasing.
Whether in a single-family house or in an office complex, the demand for comfort and versatility in the management of air-conditioning, lighting and access control systems is growing. At the same time, the efficient use of energy is becoming increasingly important. More convenience and safety coupled with lower energy consumption can however only be achieved by intelligent control and monitoring of all products involved. This however implies more wiring, running from the sensors and actuators to the control and monitoring centres. Such a mass of wiring in turn means higher design and installation effort, increased fire risk and soaring costs.
---
 Lutron

Lutron automated light control systems make a dramatic enhancement to your lifestyle, improve comfort, add convenience and save energy.
Click here to see the latest Lutron Residential Brochure
Visit the new KAV London showroom at our office in Fulham and experience the way it controls multiple circuits of lighting seamlessly, including LED. We can also demonstrate Lutron blind and curtain control, Lutron Home Works QS and Grafic Eye if you arrange a visit. Get in contact to book an appointment or for further details.
---
Savant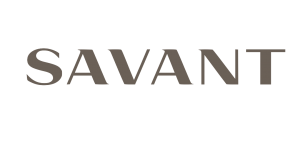 Savant Control Systems
If you have state of the art home entertainment, lighting, temperature and security systems installed in your home, you'll find that a control system, or home automation system is the best way to handle them all. It lets you use one device to control everything, so you don't have to rely on multiple remotes.
Savant Installation
KAV London supplies and installs control systems by Savant. A company known for innovation in the world of home automation, it focuses on using the latest technology to provide the highest quality products and processes while delivering outstanding customer service. Savant uses an Apple-based platform that provides a familiar, intuitive interface. You can use your iPhone, iPod touch, iPad or Mac to operate your TV, music, lighting, heating, air conditioning and security systems, even when you are away from home.
With Savant, you can control your entertainment intelligently. One interface lets you turn on your favourite film in your home theatre while you ensure that the lighting and temperature are perfect. Play music from different formats and sources anywhere in your house.
Intelligent lighting and climate control systems help you minimise energy expenditure. You can program lights to switch on when you pull into your driveway. Lights can turn on automatically when the sun goes down and turn off again at dawn. Motion sensors detect if a room is occupied, turning on lights when someone enters and turning them off when you leave. Choose from Savantís own lighting products or those offered by the leading lighting systems manufacturers that have partnered with the company.
Stay comfortable by setting the temperature in each room. Open and close curtains or blinds in different rooms to ensure just the right amount of sun exposure. You can preset your blinds or curtains to open and close at different times of day. With your iPad, iPhone or iPod touch, you can monitor and control your homeís lighting and climate even when you arenít home. No more worrying that you left without turning off the lights or the heating.
Savant's Smart Energy Monitor measures and records your energy consumption to help you make intelligent decisions about heating your home and using electronic appliances.
Ensure that your home is safe and secure at night by closing the curtains, locking the doors, activating motion sensors, turning off interior lights and turning on exterior floodlighting with one press of a button ñ from inside our outside of your house.
You can play footage from your security cameras on your home theatre screen and use your Apple device to monitor your cameras when youíre not at home. Whether youíre on business or on holiday, your control system can send you texts or emails when there are potential problems. No matter where you are, if anyone enters or leaves the house, a garage door has been left unopened or a medicine cabinet has been left unlocked, you will know.
For your comfort and security, let us install your easy-to-use Savant home automation system.[/vc_column_text][/vc_column][/vc_row]