Sonos have announced two exciting updates; both of which promise revolutionary upgrades to the home listening experience.
The top of the range Sonos PLAY:5 wireless speaker has been overhauled to "deliver a richer listening experience" with precision and "crystal-clear clarity" in every voice and instrument. The PLAY:5 completes the range above the PLAY:1 and PLAY:3 systems, which offers a complete solution to home audio.
Contact KAV for more information on integrating a Sonos speaker into your home music system and stay tuned for release date information on the new PLAY:5 which will come later this year.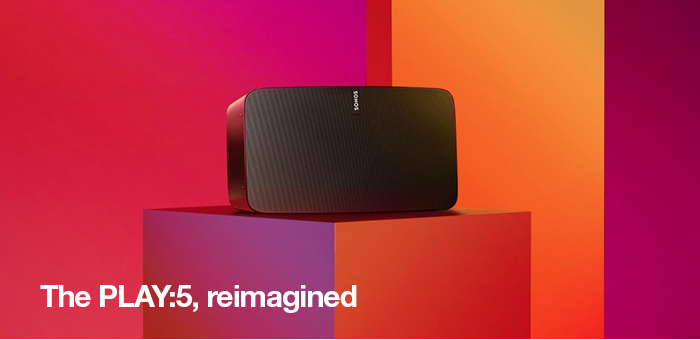 What is Sonos Trueplay?
Sonos Trueplay is a software release to update all PLAY:1, PLAY:3 and PLAY:5 wireless speakers. It aims to fine tune your speakers to optimise the audio output for the room and environment. The way that sound bounces off the walls and surroundings can greatly effect the sound that you hear. Therefore, Trueplay uses an iPhone or iPad to assess the home environment and type of furnishings. The speaker can then adapt its sound output to provide the highest possible quality.