Ring Doorbell | The wireless video doorbell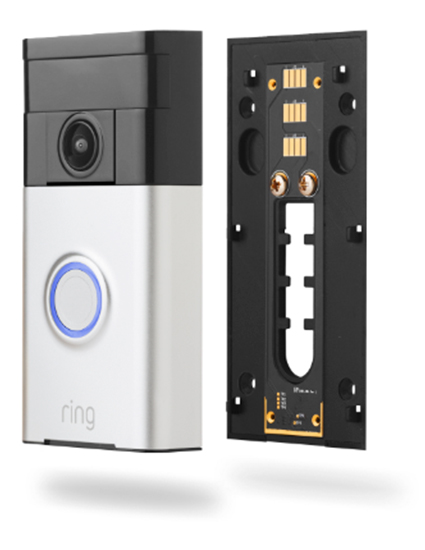 This innovative doorbell from Ring is loaded with features to connect you with the front of your house. Beyond working as your standard doorbell, when it senses motion or when the bell is rung, you'll receive a notification on your mobile and the option to view its live HD video feed. With this activated, you can use the feed as an intercom to speak to whoever is at your front door.
This works wherever you are, so the Ring doorbell allows you to answer the door even when you're not home. This provides a great solution if you're not around when the postman arrives or simply want to see who's at your door before answering.
On top of this, with the motion sensor and the option for recording anything it sees, the Ring doorbell also functions as a very good security feature. You'll be notified on your mobile of any suspicious activity at the front of your house and the device will record and store the video footage of what happened.
The Ring doorbell comes in a number of faceplate finishes to fit with the styling of your front door and would be a great addition to any home control system. The product comes with its own app which automatically opens and having seen it in action, we give the quality and functionality of the Ring doorbell a great review. Contact KAV London for more details about installation.
Take a look at the official Ring doorbell video below to see it in action: