As our homes become colonised by the latest gadgets and devices, the aesthetically conscious should consider how home automation is shaping interior design.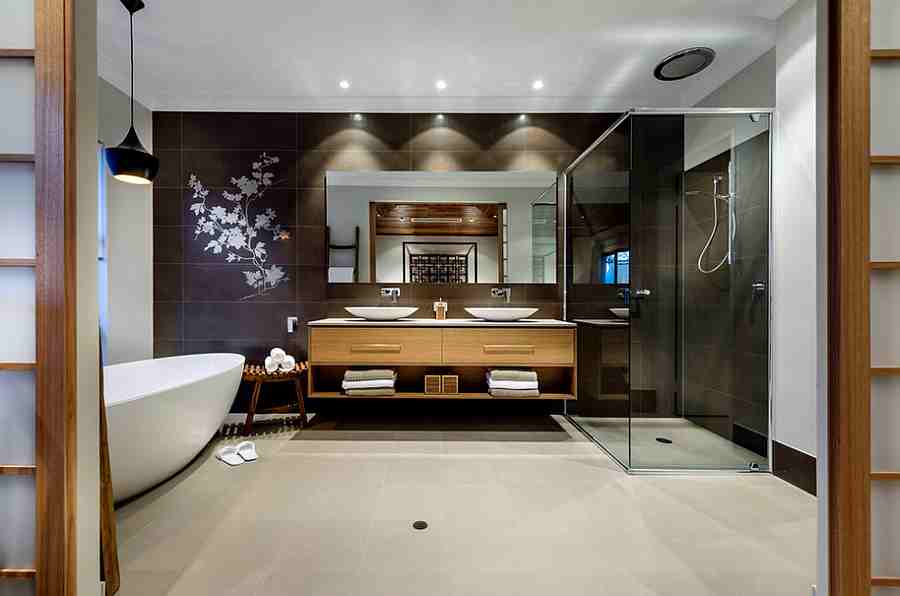 Nowadays, one of the first thoughts we have when renovating a room is 'where will I put the TV?' With reports suggesting we spend more time on tech than we do sleeping, it's little wonder that we are seeing a transition towards designs that incorporate our gadgets and devices .
The clean cut look of monitors and screens is having an impact on the materials surrounding them. Furniture has begun to mimic the sleek lines of these appliances and bold, sophisticated colours are replacing subtler shades. So if you're looking to update your living space, here's how you can keep pace in 2015.
Experiment with Different Materials
Most of our modern appliances come with either a plastic or a metallic finish, which can clash with more traditional decors. By straying away from heavy fabrics and outdated wallpaper, you can create a look that is as bold and exciting as the technology itself.
Glass, chrome and acrylic are all materials which offer a new age dimension to any room, replacing faded wall decorations with clean, striking centrepieces. A simple chrome lighting fixture won't look at odds with your new hi-fi system, whilst a frilly shade will cheapen the effect.
Don't Overdo the Furniture
Bulky three piece suites often swamp the space in a room and cause it to look smaller than it really is. To get the most out of your living room, make sure every item you buy serves a purpose. An extra armchair might seem like a good idea at the time, but will it really be used by anyone other than the dog? Sleek, rounded pieces are ideal for an uncluttered feel and will compliment other contemporary aspects.
Accessorise the remaining space with bold, geometrical patterns, in the form of area rugs. These help outline your furniture and provide boundaries between appliances.
Integrate Technology From the Start
You want to try and avoid making your TV look like a last minute addition to your fancy new living space. Planning ahead can save you a lot of trouble, as you'll know exactly where you want each item to go. To keep the space simplistic, mount your TV on a wall and integrate the wiring behind the plasterboard to frame it almost like a piece of art. You could also think about doing the same with your speakers, to create a home entertainment system that blends in seamlessly with the rest of the aesthetic.
Working with a technology design specialist such as Crestron will help you understand how all your favourite gadgets can be used to enhance the look of your room, not unsettle it.

For a consultation on how you can get the most out of your technology or for more information on integrating it into your home, please feel free to send us a message via our website or call us on 020 7736 1483.